A Professional and Dedicated Team
Reff LLC is a certified provider of quality protective coating services in Baltimore, Maryland, for many years. We consist of a highly professional and dedicated team with extensive expertise in all kinds of commercial painting, power and pressure washing projects. We deal with protective coatings, painting, and cleaning in the corporate building industry.

We represent a dedicated team of professionals who provide you all you wanted with maximum dedication. We deliver what you dream. It would be the best restoration and a new look for your business, we assure you that!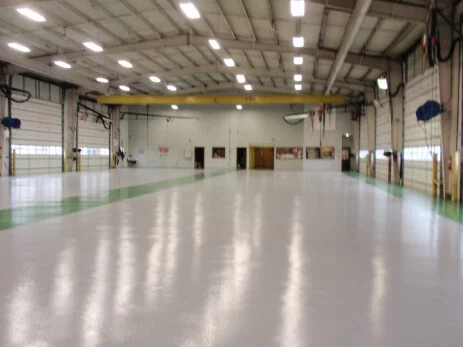 My company used REFF LLC for several projects, and so far all have been top notch, world class service. Prices are competitive with the market, and sometimes even better. I highly recommend this company. Rob is excellent with communication, and will follow up after every job to ensure the work was done to satisfaction.

REFF did an amazing job painting and power washing our building. The crew was very thorough, easy to work with, and they finished the job fast. They even found and replaced old/rotted boards which I was not expecting and was very pleased with. I would highly recommend Rob and his team to other business owners looking to give their shop new life!

Rob and his team have done several jobs for our non profit in Baltimore City. He is always very responsive, he gets out almost immediately for quotes. His prices are reasonable, he has always beat the competitors prices. His team is very professional, they work quickly, efficiently and clean everything up behind themselves.He is also friendly and remembers his customers. Anytime we have a paint job we reach out to Rob. REFF LLC provides stellar service!

We really had a great experience with them. They showed up for an estimate ON TIME, they were honest and fair in their pricing (they are a higher end company in terms of quality and workmanship), and completed the job ON TIME.

REFF LLC painted our block barn. The painting crew was efficient, kind, and very quick. The finished job is beautiful and we are very pleased! I highly recommend this company.

REFF Services has been our best choice for residential painting. The painters are so careful, and they even returned the next morning after they painted the entire house, just to help with large pictures and such. REFF always does a great job for us!

I have worked with many different vendors over the past 30 years. Some good and some bad. Rob brings a gift to my jobs, a partnership that I know he is there for me. I have used REFF for about the past 4 or 5 years and I am very happy with him and his people. He has gone to great lengths for me. Weekends, holidays , a days notice for large jobs, worked with me on cost and explains start to finish the job. His people are trained , use the correct PPE and understand the environmental aspects of the buildings I have him in. His loyalty and dedication to his customer along with the results of the finished job make REFF a company I will continue to use.

Good price on house painting and holding up well several years later

I hired REFF for a quick turn around at my office. They were able to re-paint all areas and perform all the repairs as needed in no time. Crew was very professional and neat. I will definitely have them to come back to do the outside when the time comes. Thank you guys.

Painted the exterior of our three story house in Mt. Washington. Very professional. Very fair price and very fair with regard to additional work not involved in the initial estimate. Workers were extremely nice. Started when promised and finished promptly. Excellent job.

I was very pleased with the job Rob and his crew did for my house. Very thorough from the cleaning and prep phase through painting and completion. The job was finished in a very timely manner. I'd recommend them to others.

I have used Rob since 2002 and couldn't be happier. He is polite and his crew do a great job. They are quick, do a great job and clean up when they are done. I have left them home alone and come home to a beautiful job and no mess. If they say they are going to be there at 9am, they are there at 9am. I could not recommend a better painting contractor.

REFF Services completed power washing and painting for our commercial property. Rob was very professional and friendly. They did an excellent job and the prices were competitive. I will be using their services again when needed. Thanks REFF!

Great job! Wonderful customer service.

Thank you Wayne for sharing your rating with us. Please keep us in mind for your next project of painting, power washing, sandblasting and epoxy.